For episode 2 we hear from Vyki Englert, a data strategist and product manager working in Civic Tech. Civic Tech at the most basic level is about building technology for government – two worlds with a lot to feel pessimistic about lately. However, Vyki goes into the unique spirit of the space in which people are trying to bring out the best in both to serve those most in need.
Vyki talks about the realities of those working in, with, or for government. She urges us not to think of government as an "other" but part of a common community. She discusses why civic work cannot always be run with the same efficiencies as for-profit startups but also offers innovative ways to streamline civic processes, notably with her Policy Club project.
From the Zuckerberg hearings to creepy headlines about the latest AI software, one starts to wonder if there are people who can understand code AND its social ramifications. Vyki is one of those who gets it and is building better tech that truly has service in mind.
---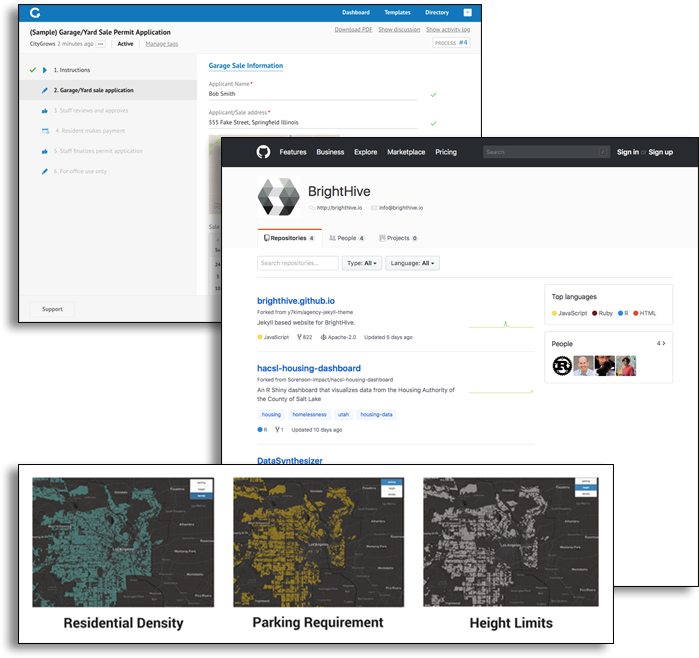 screengrabs: CityGrows local govt. platform, BrightHive's GitHub Repos, Policy Club maps on SB 827
---
Resources & Mentions:
BrightHive: a private company that provides data integration services for social service programs, Vyki's a product manager
Policy Club: a group of data & tech professionals looking to inform policy for better outcomes, Vyki's a co-organizer
Compiler: LA tech consultancy, Vyki's a co-founder
"Santa Monica's Hack the Beach micro-festivals bring tech world into the city's fold": LA Times article on civic tech and CityGrows, Vyki's team's winning pitch for the Hack the Beach civic software contest
Hack for LA: the Los Angeles brigade of Code for America
Data + Donuts: a morning speaker series and networking event in Los Angeles around data & technology in local government
"Machine Bias": article by ProPublica on biased software being used in the criminal justice system
WorkFor.la: how to work for the city of LA